CES 2011 was completed a few weeks ago, but what was presented there is going to
feed the constantly starving tech and gadget worms of the globe for almost the whole year.
Most of the devices have not even been released yet.
Acer's Picasso was a cute random pick, but nothing really fancy.
Today I will present the one that allegedly was the hottest device of the show.
Motorola's
Xoom
is the very first tablet to boast the highly anticipated
Android 3.0
mobile OS,
aka
Honeycomb
.
Google made a cute 90" clip to tease us about the upcoming Honeycomb experience.
It is certainly worth giving it a look.
The 10.1" Xoom tablet could signal Motorola's revival from a downward spiral many predicted would never recover. According to the CNET reporter from
the following 2' video as many as
fifty
tablets were shown off at CES 2011.
Yet only Xoom sported Honeycomb, due to a temporary exclusivity agreement between Google and Motorola.
It is currently unknown how many of those tablets will be able to be upgraded to Honeycomb.
Even for those that are "Honeycomb ready" it is also unknown if they will fully support
all of its features, so currently Xoom is the only safe bet.
Xoom' specs are awesome, easily blowing iPad out of the water.
For starters an amazing
1200x800
resolution,
dual core
1 Ghz CPU,
1080p
support
through mini HDMI,
4G
(LTE)
upgradable
and a reported
10 hour
video playback battery capacity!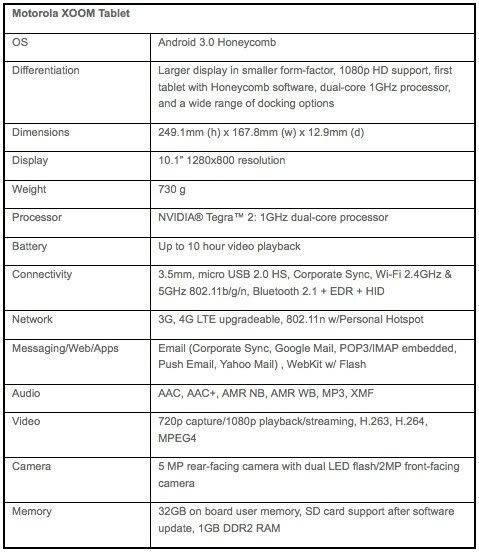 Furthermore it is super sexy, congrats to the exterior design team
(yeap,
glossy
screen again though...) :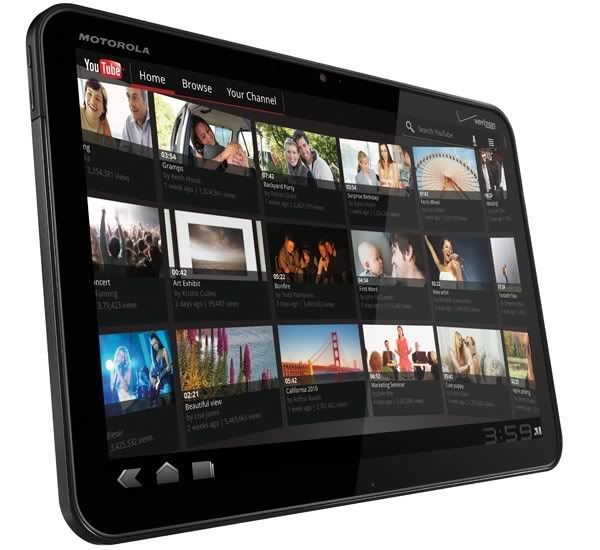 image sources : engadget
So how much will it cost and when will it hit the e-tail and retail shelves?
Motorola has not announced any prices yet but I expect it to be around 50 to 100$
cheaper than premium iPads (of course I mean retail, contract-free prices).
The release is expected within the first quarter of '11 in the States,
possibly a bit later in Europe and Asia.
This fine lady will tell you what else you need to know for now about Xoom.
Notice whenever she swings it towards the light sources how its screen turns into a...mirror.
And she is
inside
the building, imagine what would happen outside.